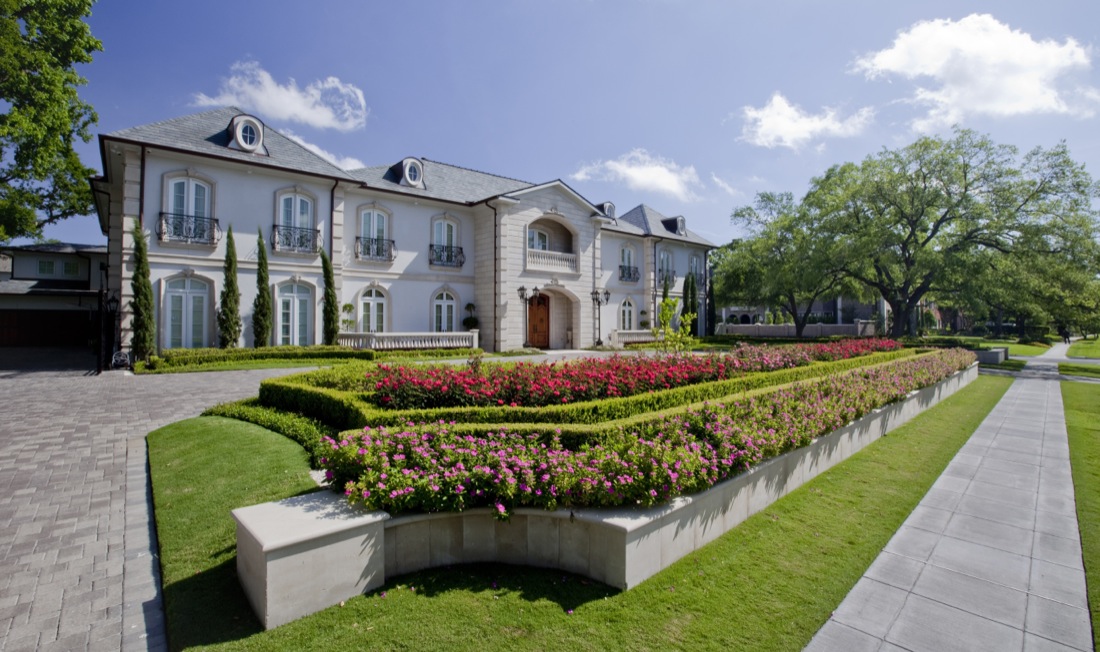 Del Monte
Inspired by travels abroad the client for this custom built home was inspired by the Palace of Versaille and all its grandeur.  Elaborate plaster ceilings and custom millwork,  French limestones and marbles, european crystal fixtures, rich woods and elegant ironwork fulfilled their requirements.  Located in River Oaks this beautiful home is a fine example of Blackstone's finish detail and level of construction.
Custom Job: over 8 million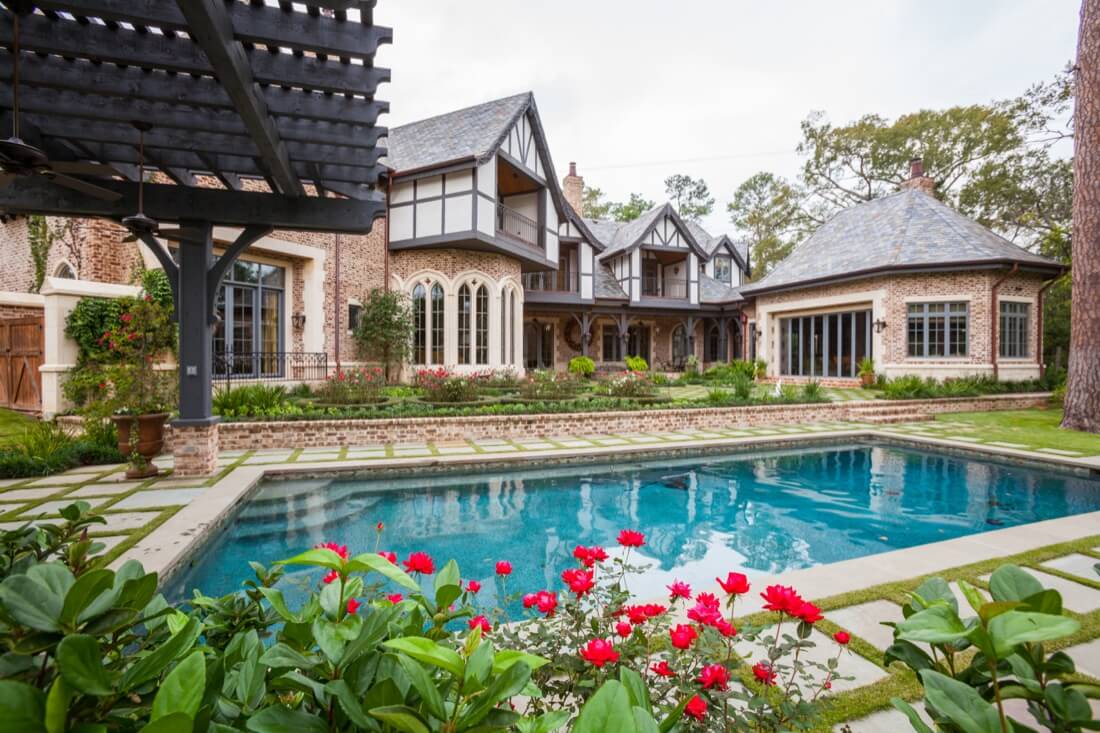 Inverness
One of the most beautiful English Tudor homes in Houston. With a distinguished steep gabled roof punctuated with small dormers and clad with natural slate, carved verge boards and stone parapet walls. Stucco walls with weathered timber. The brick is laid in elaborate pattern with natural carved stone.
Custom Job: over 18 million